Milwaukee-area Company is a Custom Compounder of Water-Based Adhesives and Coatings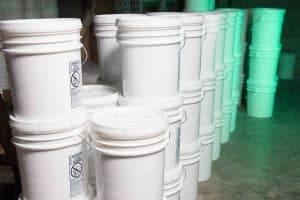 NEW BERLIN, Wisconsin – Manufacturer's Resources, Inc. (MRI), a custom compounder of water-based adhesives and coatings and a distributor of industrial-grade sewing threads, has launched an updated and redesigned website that highlights the company's core capabilities.
The new site, found at http://manufacturersresources.com/, updates product offerings and areas of expertise for a company based in the Milwaukee, Wisconsin, area since 1951.
"The updated website is an important step for us as we continue to evolve as a company," said Patrick McDevitt, owner and president of MRI. "Our ability to develop precise contract formulations for adhesives and coatings satisfies a market niche that customers need to find easily when doing online searches."
MRI produces unique, water-based adhesive and coating products for customers in a wide range of industries. The company's specialists use natural rubber latex (NRL) and other synthetic resins to formulate products that meet demanding performance specifications.
"Customers in the adhesives and coatings market rely on our in-house R&D capabilities for contract formulations that meet their specific needs and packaging configurations," McDevitt said. "We have created and sold more than 500 unique formulas in our history."
MRI also serves as a global distributor of industrial, heavier-grade sewing threads for customers with cut-and-sew operations of any scale. The company has been a trusted source for ancillary supplies, particularly for customers in the shoe industry, its original market niche.
Call 262-827-2800 for more information about Manufacturer's Resources, Inc. (MRI) products or to request a quote.