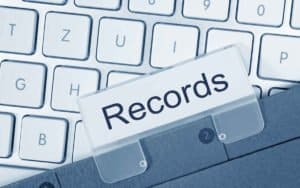 Commercial Records Center Provides Facility and Process Expertise
Records management in El Paso has come a long way for most organizations since the days of storing file folders filled with sensitive information in the basement. Commercial Records Center helps companies remain compliant with state and federal regulations by offering comprehensive records management as well as certified shredding in El Paso, Texas.
"The definition of records management has expanded beyond traditional on-site storage to include off-site capabilities that minimize risk," said Skip Litt, president of Commercial Records Center. "Leading providers invest in facilities that offer additional protection and security from water and fire."
Management and storage of paper records will continue to play a significant role in the overall records management strategies of companies for some time, despite the increase in digital data reliance. In addition to risk protection, Commercial Records Center provides a cost-effective venue for records storage that alleviates space concerns for its customers.
Records Management Consultation Services
Commercial Records Center's secure El Paso storage facility features 24/7 access, to it's clients' records and features a barcode tracking system for timely retrieval.
"Corporate security policies should include destruction parameters as well as storage requirements, and our team provides consultation services for optimal records management," Litt said. "We work with our customers to determine the best strategies for their specific needs."
About Commercial Records Center
Commercial Records Center is a locally owned records management company specializing in records and magnetic media storage, online data backup, scan-on-demand services, and document and hard drive destruction for customers in the El Paso, Texas, and southern New Mexico area. The company offers mobile paper shredding services for commercial customers as well as shredding for commercial and residential customers at its El Paso location.
For more information on Commercial Records Center's capabilities or to request a quote, go to http://commercialrecords.com/ or call 915-534-3959.
View original article on records management in El Paso here.