Cloud-Based Technology Ensures Safety for Digital Assets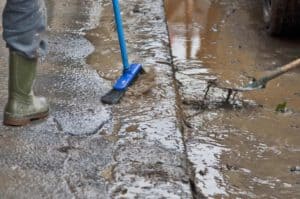 EL PASO, Texas – Commercial Records Center Inc. is well-known as a leading provider of document destruction and storage services in the region, but businesses and organizations also depend on the locally owned company for disaster recovery in El Paso.
Management of physical information assets such as documents and hard drives are only part of the picture with regard to organizational security. Commercial Records also provides online backup capabilities that protect valuable digital assets.
"Disaster recovery has become a growing component of our business as customers look to minimize their exposure to digital risk," said Skip Litt, president of Commercial Records Center. "One call to our help desk is all our customers need to initiate the restoration process in the event of a digital disaster on their end."
Commercial Records Center's disaster recovery services are supported by around-the-clock technical expertise. The company's offsite Level 4/Tier 3 data centers use cloud-based solutions to perform regularly scheduled backups of digital data.
"You don't have to be a large company to benefit from a disaster recovery plan," Litt said. "Organizations of all sizes depend on digital data for a wide range of business functions, and the risk of losing that data is too great to avoid taking preventive action."
Commercial Records Center serves institutional, business and individual customers with a range of disaster recovery services based on need. The company also is a trusted partner in document and hard drive destruction, and records storage in the El Paso area.
About Commercial Records Center
Commercial Records Center Inc. is a locally owned company specializing in records and magnetic media storage, online data backup, scan-on-demand services, and document and hard drive destruction for customers in the El Paso, Texas, area and Southern New Mexico. The company offers mobile paper shredding services for commercial customers as well as shredding for commercial and residential customers at its El Paso location.
For more information on Commercial Records Center's capabilities in disaster recovery in El Paso or to request a quote, go to http://commercialrecords.com/ or call 915-534-3959.
View original post on disaster recovery in El Paso here.