Door County Prepares to Close Out the Season In Festival Style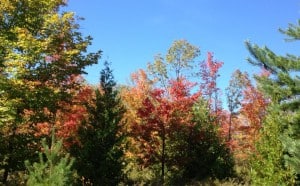 October in Door County features some of the most popular festivals of the entire year, and Ephraim Shores is ready to serve as your Ephraim motel of choice as the busy season comes to a close.
Pack a sweatshirt and visit us again for these family-friendly events. Book your Ephraim motel accommodations at Ephraim Shores using our online reservation system at http://ephraimshores.com/.
Pumpkin Patch Festival – Egg Harbor
This annual favorite takes place the weekend of October 11-12 in downtown Egg Harbor. Businesses throughout the village decorate for the festival, and live music in the park makes a perfect complement to the great food and drinks available there. Click here for more info.
Apple Season Festival – Sister Bay
Seaquist Orchards Farm Market will host this event from 10 a.m. – 4 p.m. on Saturday, October 11. Enjoy apple launching, pumpkin painting, indoor and outdoor mazes, live music, food and make-your-own caramel apples.
17th Annual Amish Quilt Show – Jacksonport
Original hand-made Amish quilts will be available for viewing and purchase at Mr. G's Hall from 9 a.m. – 5 p.m. October 11-12. Many other items, including wall hanging, pillows, table runners, place mats and more also will be on display.
41st Annual Townline Art Fair – Ephraim
View works from more than 80 professional artists from throughout the Midwest at Fine Line Designs Gallery and Sculpture in north Ephraim. The event runs 10 a.m. – 5 p.m. Saturday, October 11; and 10 a.m. – 4 p.m. Sunday, October 12.
69th Annual Sister Bay Fall Festival – Sister Bay
Considered the granddaddy of all Door County festivals, this grand celebration takes place October 17 and 18. Get there early for the parade on Saturday and the amazing 10,000 ping pong ball drop on Sunday. In between, there is plenty of food, activities and music to enjoy.
Jack O'Lantern Days Jamboree – Fish Creek
This festival features trick or treating, a Haunting Halloween Parade, Ghost Tour trolley rides and costume parties the weekend of October 24-27.
Door County Fall 50 Distance Run 
Individuals and teams take part in this annual endurance test from the northern tip of Door County to Sturgeon Bay on Saturday, October 25. Visit http://www.fall50.com/ for more information.
Sign Up Early for Next Spring's Door County Half Marathon
Believe it or not, you already need to make plans for next spring if running is your thing. Registration for the 2015 Door County Half Marathon and Nicolet Bay 5K opened on Wednesday, October 1.
The event fills up months ahead of time, so you'll want to sign up early to reserve your spot for a race that has been called one of the best in the Midwest by national writers.
The Door County Half Marathon will take place Saturday, May 2 on a certified road course in nearby Peninsula State Park. Watch for an announcement when our online reservation system opens shortly after the holidays for the 2015 season.
To sign up for the race, go to http://doorcountyhalfmarathon.com/.
To view full post, please click here.