Commercial Records Center is the Leading Records Center in El Paso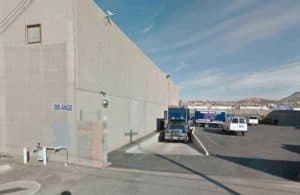 Companies and organizations increasingly are recognizing the benefits of leveraging an off-site records center in El Paso to minimize their risk exposure while freeing up valuable square footage in their own buildings. Commercial Records Center, a locally owned records management center and secure destruction specialist in El Paso, provides cost-effective off-site storage for customers ranging from small businesses to healthcare organizations, manufacturers and financial services companies.
"We have processes in place to protect our customers' information from security breaches while making records retrieval an easy and efficient task," said Skip Litt, president of Commercial Records Center. "Our reputation depends on our ability to safeguard the integrity of documents and other media entrusted to our care."
Commercial Records Center has invested in facilities that customers leverage in transferring much of the costs associated with storing and managing their own records. The company's trained staff provides expertise in all aspects of document management center operations to create value and reinforce security. That includes controlled access to confidential records every day of the week.
"Knowledgeable business leaders understand the need for additional layers of security to protect records from theft and disaster in the form of water, smoke or fire damage," Litt said. "Reducing the space needed for storing your own records also is a major benefit to partnering with a specialist such as Commercial Records Center."
About Commercial Records Center Inc.
Commercial Records Center is a locally owned company specializing in records and magnetic media storage, online data backup, scan-on-demand services, and document and hard drive destruction for customers in the El Paso, Texas, and southern New Mexico. The company offers mobile paper shredding services for commercial customers as well as shredding for commercial and residential customers at its El Paso location.
For more information on Commercial Records Center's capabilities or to request a quote, go to http://commercialrecords.com/ or call 915-534-3959.
View original post on records center in El Paso here.