Off-Site Records Storage Reduces Risk of Theft and Natural Disaster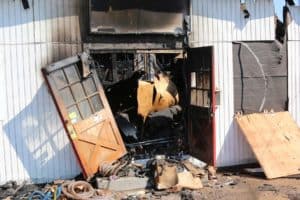 Commercial Records Center, an established provider of document and hard drive destruction services, is a leader in records storage in El Paso for institutional and business customers. Records storage involves off-site management of physical information assets such as documents and hard drives. The company's secure records storage capabilities are supported by proven processes that control access to confidential information.
"Off-site document storage reduces our customers' risk exposure while providing an additional layer of protection against theft and disasters such as water, fire and smoke," said Skip Litt, president of Commercial Records Center. "Our records storage services complement our digital aspect of disaster recovery in El Paso."
Commercial Records Center's investment in technology and facilities make its document storage services a cost-effective option for organizations of any size. Rather than devoting precious square footage to in-house records storage, business and institutional customers rely on Commercial Records Center to provide what, in most cases, is a more secure and safer environment than their own basements.
"If you have ever wondered what would become of your critical records in the event of a disaster, your organization would benefit from our off-site document storage capabilities," Litt said. "Space requirements alone make on-site storage a major challenge for most organizations."
Commercial Records Center's trained staff specializes in all aspects of information management, creating value and security across the full range of digital and physical formats.
About Commercial Records Center
Commercial Records Center is a locally owned company specializing in records and magnetic media storage, online data backup, scan-on-demand services, and document and hard drive destruction for customers in the El Paso, Texas, area and Southern New Mexico. The company offers mobile paper shredding services for commercial customers as well as shredding for commercial and residential customers at its El Paso location.
For more information on Commercial Records Center's records storage capabilities or to request a quote, go to http://commercialrecords.com/ or call 915-534-3959.
View original post on Commercial Records – records storage in El Paso here.