Black Friday Deals From Cellcom Coming for the Holiday Season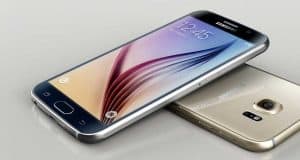 GREEN BAY, Wisconsin – Just in time for the holidays, BAYCOM Cellular is offering free phones with cellular plan in Green Bay. The Cellcom Five Star Agent also has Black Friday deals waiting in the wings to jump-start the Christmas gift-giving season.
"Cellular phones make great Christmas gifts, whether they are for you or someone on your gift list," said Sam Colucci, Retail Sales Manager of BAYCOM Cellular. "Our highly trained sales representatives can help customers select an appropriate cellular product from BAYCOM Cellular's complete line of free phones."
As a Cellcom Five Star Agent, BAYCOM Cellular is able to offer the same 4G nationwide network and exceptional Northern Wisconsin coverage that is available through Cellcom direct. The designation means Cellcom views BAYCOM Cellular as one of the best dealers that represents its brand based on sales volume and services offered.
"Customer service is where we differentiate ourselves from other cellular phone retailers," Colucci said. "We provide free rate analysis to design a plan that's right for how you use your phone, along with training and assistance with device setup as needed."
BAYCOM Cellular Fall Deals Through November 22, 2016
Save up to $150 on select Android phones, including the Samsung Galaxy S6, Samsung Galaxy S7 and LG V10. Receive 1 year free Cellcom 4G network access with purchase of a cellular tablet. This deal can be included in a multi-line contract buyout offer. Contract buyouts are available up to $500 on multiple lines and up to $250 on single lines, plus a $100 trade-in guarantee.
Take advantage of the free phones with cellular plan deal, and keep BAYCOM Cellular in mind for your Christmas gift buying – maybe even as a holiday treat for yourself. Black Friday deals that will be announced soon will serve as the official launch to the holiday season on November 25, 2016.
BAYCOM Cellular Retail Locations
BAYCOM Cellular has two retail locations in Green Bay, Wisconsin, at 2040 Radisson Street on the east side and 1241 Lombardi Access Road on the west side. Both locations carry all the latest cell phone models, cellular tablets and other mobile devices, with set-up and training available as needed.
For more information about BAYCOM Cellular products or to request a rate plan analysis, visit http://baycomcellular.com or call 800-726-5426.
View original post on free phones with cellular plan in Green Bay here.