Cellcom Five Star Agent Offers Exceptional Coverage in Northern Wisconsin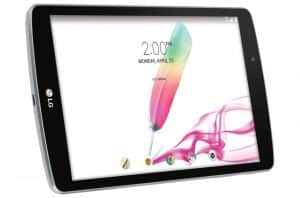 GREEN BAY, Wisconsin – Cellular tablets are an increasingly popular device for staying connected without the limitations of a small screen, and BAYCOM Cellular is riding that wave as a leading retailer for cellular tablets in Green Bay, Wisconsin.
"Many of our customers are investing in cellular tablets as a complement to the connectivity they enjoy with their cellular phones," said Sam Colucci, Retail Sales Manager of BAYCOM Cellular. "The larger screen sizes available with cellular tablets make it easier to leverage all the functionality of today's cellular networks."
Three of the most popular Cellcom tablets include:
iPAD Pro – This tablet  has the biggest screen available at 12.9" and takes the place of a PC. It appeals to a professional crowd who is looking for alternatives to the laptop.

iPAD Air 2 – This tablet is light as air, making it 

easy for handling while on road trips, going to class and watching YouTube videos on the go.

iPAD Mini 4 – This tablet functions like our larger tablets at a compact size. It appeals to budget conscious, first time tablet users for personal and reader use.
From September 29 to November 22, 2016, BAYCOM Cellular will be providing 1 year free Cellcom 4G network access with purchase of a tablet. This deal can be included in a multi-line contract buyout offer.
BAYCOM Cellular, a Cellcom Five Star Agent, offers the same 4G nationwide network and exceptional Northern Wisconsin coverage that is available through Cellcom direct. Being a Five Star Agent means Cellcom views BAYCOM Cellular as one of the best dealers that represents its brand based on sales volume and services offered.
BAYCOM Cellular's highly trained sales and service representatives have the expertise to suggest appropriate cellular tablet products and assist with setup as needed.
BAYCOM Cellular October Deals, September 29 – November 22, 2016
Save up to $150 on select Android phones, including the Samsung Galaxy S6. Samsung Galaxy S7 and LG V10. Receive 1 year free Cellcom 4G network access with purchase of a tablet. Contract buyouts up to $500 on multiple lines and up to $250 on single lines. Plus, a $100 trade in guarantee.
Salvation Army Coats for Kids Drop-off Locations
Both of BAYCOM Cellular's two retail locations in Green Bay, Wisconsin, will serve as drop-off locations this month for the Salvation Army's 29th annual Coats for Kids campaign. The campaign annually distributes about 4,000 new or gently used coats to kids of all ages in the Green Bay area alone.
New or gently used mittens and hats also may be dropped off at both locations. Items are cleaned by partnering dry cleaners before they are distributed in November. Toddler and teenager are among the sizes in highest demand.
BAYCOM Cellular Retail Locations
BAYCOM Cellular has two retail locations in Green Bay, Wisconsin, at 2040 Radisson Street on the east side and 1241 Lombardi Access Road on the west side. Both locations carry all the latest cell phone models, tablets and other mobile devices, with set-up and training available as needed.
For more information about BAYCOM Cellular products or to request a rate plan analysis, visit http://baycomcellular.com or call 800-726-5426.
View original post on cellular tablets in Green Bay here.