Fox River Fiber Offers Cost-Neutral Document Destruction Services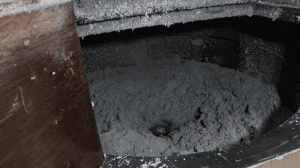 Companies looking for alternatives to costly on-site shredding services are turning to Fox River Fiber for a secure and confidential method for document destruction.
Fox River Fiber, an industry leader in the de-inking of post-consumer wastepaper and turning it into high-quality pulp, offers a solution in which the De Pere, Wisconsin-based firm actually pays companies for their unshredded documents.
"We are able to extend the life of a fiber multiple times if the paper has not been shredded," explains Ted Heimerman, Vice President of Sales & Marketing at Fox River Fiber. "Shredding cuts the fibers, meaning we achieve better fiber retention if the paper is left whole."
Call Ted Heimerman at 920-347-4430 to discuss your organization's document destruction needs.
For the full article, visit the Fox River Fiber website