Fox River Fiber Uses FSC-certified Post-Consumer Wastepaper in its Fiber Production Process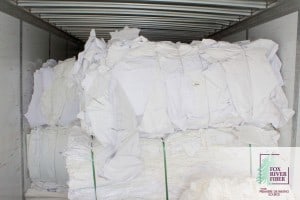 DE PERE, Wis. – Fox River Fiber is helping environmentally conscious companies and consumers promote responsible forest management through the use of post-consumer wastepaper certified by the Forest Stewardship Council (FSC).
An industry leader in the de-inking of post-consumer wastepaper and turning it into high-quality pulp, Fox River Fiber uses recycled material in its production process that is nearly 100 percent FSC-certified.
"Consumers can look for an FSC label that helps guarantee the product they're choosing began as wood from a certified, well-managed forest," said Greg Archambault, Chief Executive Officer at Fox River Fiber. "This certification ensures we're not using materials taken from the rain forest or any other illegal logging activities."
To read the full release, please visit Fox River Fiber here.
To view press release, view here.