Dallmann Joins Fox River Fiber As Reliability Engineer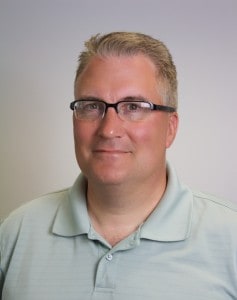 DE PERE, Wis. – Rick Dallmann has joined Fox River Fiber in the newly created role of Reliability Engineer, bringing more than 20 years of experience to an industry leader in paper recycling and de-inking of post-consumer wastepaper.
Dallmann is responsible for helping build reliability strategies and programs, coordinating the computerized maintenance management systems (CMMS), as well as the preventive and predictive maintenance programs for the Fox River Fiber plant.
Dallmann holds a Bachelor of Science degree in paper science and engineering from the University of Wisconsin-Stevens Point. He has previous work experience with companies such as Menomonee Paper, International Paper, Verso Paper and Georgia Pacific.
Fox River Fiber is a paper recycling leader, turning post-consumer wastepaper into high-quality pulp used in the production of printing and writing grades, as well as packaging-grade papers. The company is one of the only suppliers of FDA-grade recycled pulp in the United States.
Fox River Fiber earned the Best Places to Work Award from the Pulp and Paper Manufacturers Association (PPMA) in 2013 and the Business Friend of the Environment award from Wisconsin Manufacturers & Commerce in 2011.
For more information about Fox River Fiber's environmentally friendly pulp products, contact Ted Heimerman, Vice President of Sales, at 920-347-4430.
Click here to view source at Fox River Fiber