ARMS Addresses Environmental, Security and Space Considerations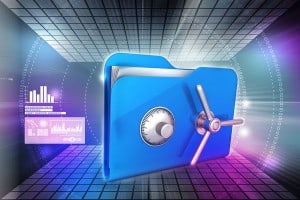 DE PERE, Wis. – Fire, water, smoke and security are four major risk factors when it comes to records storage for organizations. However, finding adequate space to store important records often becomes an issue unto itself.
"Controlling access to confidential information and providing an additional layer of protection against environmental issues and theft are key factors in effective records storage solutions," said Eric Haas, president and CEO of Automated Records Management Systems, Inc. (ARMS).
ARMS provides off-site storage, data protection and records management services for companies throughout Northeastern Wisconsin and across the United States.
As the volume of records and documents requiring storage increases, companies and organizations are turning to ARMS for cost-effective solutions that deliver security and value.
"Records storage involves more than merely stacking records in a box and piling them in your basement," Haas said. "True records storage solutions provide controlled access to your critical information around the clock, every day of the year, with systems in place to access that information in a logical fashion."
For more information about how ARMS can help your organization implement a comprehensive records and information management strategy, please call 877-764-2767.
To view the full article, click here