ARMS Inc. is a Leader in Consulting and Digital Conversion Services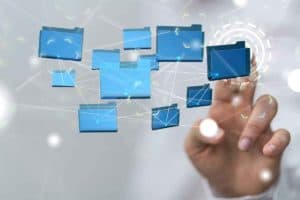 As organizations transition vital information contained in physical documents, images and other media to digital files, deciding on the most effective option to use in the conversion process depends on the expected end uses for the digital files. ARMS Inc., a leader in consulting and digital conversion in Appleton and Green Bay, offers comprehensive guidance for organizations as they determine the most cost-efficient and task-effective options for their physical documents and other media.
"Basic document scanning is only one part of the overall digital conversion picture," said Eric Haas, president and CEO at ARMS. "We help our clients understand additional decision points such as whether the new digital files will be used for archival purposes only or additional workflow such as accounts payable."
ARMS's digital conversion services also can play an important role in daily business operations. In this scenario, ARMS receives documents early in their active lifecycle and converts them to digital files for further management as an electronic record.
Outsourcing Digital Conversion is Cost-Effective
Document and image scanning for archival purposes is a time-consuming and resource-hogging task for most organizations. ARMS offers high-quality scanning services that feature production-based scanners to convert virtually any media into digital files.
This cost-effective solution eliminates space concerns and provides remote viewing capabilities. Outdated formats such as microfilm can be transferred to digital formats that make records easily searchable as well as more secure.
"We offer clients the ability to scan their own documents, but most opt to use our services instead as the digital conversion becomes a project not an administrative task to manage," Haas said. "Categorizing and indexing is another part of it that our team excels at which will create a meaningful file structure for ease of retrieval."
Digital conversion helps companies physically protect their records from major environmental disasters such as fire, smoke and water. Digital files also allow companies to control access to digitized files which supports federal requirements such as HIPAA and FACTA.
ARMS is SSAE16 audited and holds Privacy+ certification from PRISM International supporting requirements for information controls including physical storage and handling of records and computer media. PRISM is the global trade association for information management companies.
Full-Service Information Management and Destruction Services
ARMS is an industry leader in records and information technology solutions, providing organizations "best practice" consulting in the Green Bay, Wisconsin, area and across the United States. ARMS is an SSAE 16-audited company that meets today's information regulatory requirements such as HIPAA, HITECH and FACTA. Services include traditional document storage, certified information destruction, data protection and media vaulting, and automated workflow solutions.
For more information about how ARMS can serve as your organization's digital conversion and backup rotation provider, please call 877-764-2767 or visit https://arms4rim.com/.
View original post on digital conversion in Green Bay here.