ARMS Inc. Offers Professional Services That Ensure Proper Reporting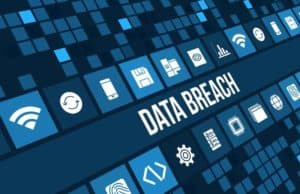 Security breaches are not limited to big companies such as Target and Yahoo. Personally identifiable information (PII) such as banking information, driver's license numbers and Social Security numbers are at risk with organizations of any size. ARMS Inc. offers access to a high-quality breach reporting service in Appleton, Green Bay and throughout the nation that saves time and reduces business liability.
As a leader in digital conversion, ARMS is well-versed in providing consultative expertise in data protection. Even the most sophisticated companies can fall victim to hacking attacks, misplaced laptops or phones, or other activities that can compromise customer and employee information.
"Data loss or theft can happen to any business," said Eric Haas, president and CEO at ARMS. "The legal consequences of failing to report a potential data breach can be significant, ranging from fines all the way up to imprisonment."
Where Is Personally Identifiable Information Stored?
In addition to obvious data repositories such as human resource and accounts receivable records, PII also can be found in the memory cells of office equipment including copiers, credit card processors, printers, scanners and even the Bluetooth systems in cars.
"Going through the process of determining whether a data breach has occurred can be time-consuming and expensive," Haas said. "The professionals at CSR Breach Reporting Service help our customers file appropriate reports that meet state, federal and international requirements."
ARMS offers the CSR Breach Reporting Service as an effective tool in protecting businesses from the time, cost and risk associated with the loss of personally identifiable information.
Full-Service Breach Reporting Service, Information Management and Destruction Services
ARMS is an industry leader in records and information technology solutions, providing organizations "best practice" consulting in the Green Bay, Wisconsin, area and across the United States. ARMS is an SSAE 16-audited company that meets today's information regulatory requirements such as HIPAA, HITECH and FACTA. Services include traditional document storage, certified information destruction, data protection and media vaulting, and automated workflow solutions.
For more information about the CSR Breach Reporting Service available through ARMS, please call 877-764-2767 or visit https://arms4rim.com/.
View original post on breach reporting service here.