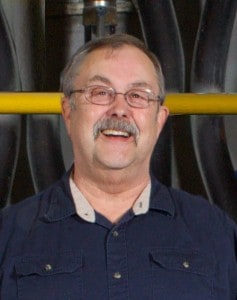 DE PERE – The Fox River Fiber family extends its wishes for an enjoyable retirement to Terry Vander Linden.  Terry retired  from Fox River Fiber on October 8, 2013.
Terry was one of Fox River Fiber's original associates when the mill opened May 11, 1992. He worked as a shipper throughout his 21-year career and earned additional certifications along the way.
Have a great retirement, Terry, and thank you for your dedicated service.