No-touch Process Ensures Sensitive Documents Go Directly to Destruction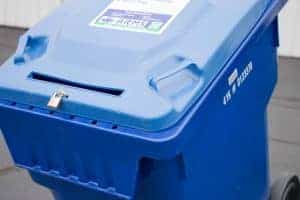 DE PERE, Wisconsin – Organizations take great care to secure sensitive documents when they are in their possession. But what happens when it is time to destroy them? Is there any way to ensure they don't fall into the wrong hands once they leave the building? Automated Records Management Systems (ARMS) provides document shredding services in Wisconsin, for companies and organizations throughout the region who want to eliminate the risk of offsite security breaches.
"We serve as a document destruction partner who is just as concerned about protecting our customers' confidential information as they are," said Eric Haas, president and CEO at ARMS. "Document destruction security is an aspect of operations that cannot be overlooked."
ARMS offers a mobile shredding service that ensures documents remain under lock and key from the moment they leave an organization's facility until they are reduced to waste in the parking lot.
The mobile unit driver scans a locked, ARMS-supplied secure receptacle to begin a tracking process that results in an electronic certification of destruction within 24-48 hours. The no-touch handling procedure uses the truck's mechanical arm to empty the contents of large receptacles into an onboard shredding unit.
The hand-held scanner also captures details such as time and date stamp. The driver then obtains a confirmation signature from the customer to complete the digital record for audit tracking purposes.
ARMS's secure collection receptacles are locked units that feature a slot for inserting materials for shredding. The receptacles come in two varieties: a console unit appropriate for an office or a toter that resembles a municipal garbage or recycling bin. The toter units come in 65-gallon and 95-gallon sizes.
"Organizations increasingly are making secure document shredding services a priority," Haas said. "Our customers value the focus we place on minimizing the opportunities for sensitive information and data to fall into the wrong hands."
Full-Service Information Management and Destruction Services
ARMS provides comprehensive record shredding services for all types of media. ARMS also provides traditional document storage and medical records storage services that support state and federal laws such as HIPAA and FACTA; full-service information management services including media scanning; aperture card and paper document scanning; email archiving; data protection; records management; disaster recovery planning; and workflow software services for companies and organizations in the Green Bay, Wisconsin, area and across the United States.
For more information about how ARMS can serve as your organization's document destruction partner, please call 877-764-2767 or visit https://arms4rim.com/.
View original post on document shredding services in Wisconsin here.