Old-School Storage Option Is Not Effective in Today's Business Environment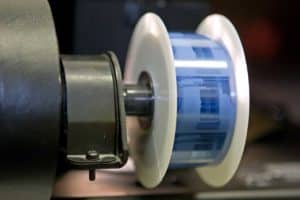 DE PERE, Wisconsin – Microfilm was considered the high-tech method of storing documents and images prior to the digital age. Automated Records Management Systems (ARMS) is a leader in bringing those old records into the modern era with microfilm digital conversion services in Wisconsin.
While microfilm served its purpose of effectively storing records for long periods at a greatly reduced size, the technology requires bulky viewing equipment and offers very limited search capabilities.
"Microfilm digital conversion provides our customers with the ability to quickly locate information or images that might have taken hours previously," said Eric Haas, president and CEO at ARMS. "In addition, digital files can be accessed from any connected device without having to have physical access to the microfilm library and reader."
ARMS uses premium NextScan and Fujitsu scanners to convert microfilm into digital files that take up less space, providing evergreen and remote viewing capabilities. The microfilm digital conversion process gives decision makers access to information at any time and from any location.
ARMS's microfilm digital conversion services creates a solid return on investment by eliminating the need for data entry tasks that add no value to operations. ARMS offers the FileBound document management system to securely and electronically move information within your organization. FileBound also enhances productivity as a tool for accounts payable automation.
"Leaders don't have time to conduct microfilm searches in today's fast-paced environment," Haas said. "They and their teams need to maximize productiveness in a competitive world that demands lean operations rather than busy work."
Full-Service Information Management and Destruction Services
ARMS is an industry leader in records and information technology solutions, providing organizations "best practice" consulting in the Green Bay, Wisconsin, area and across the United States. ARMS is an SSAE 16-audited company that meets today's information regulatory requirements such as HIPAA, HITECH and FACTA. Services include traditional document storage, certified information destruction, data protection and media vaulting, and automated workflow solutions.
For more information about how ARMS can serve as your organization's microfilm digital conversion provider, please call 877-764-2767 or visit https://arms4rim.com/.
View original post on microfilm digital conversion in Green Bay, WI here.