Advanced Technology Ensures Destruction of Retired Hard Drives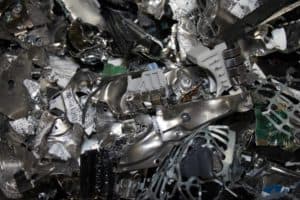 Considering the amount of potentially sensitive information on a computer hard drive, it is no wonder companies and organizations take great care to render these digital repositories inaccessible. ARMS Inc. uses advanced technology and machinery to provide physical hard drive destruction in Green Bay and Appleton, Wisconsin.
ARMS, a trusted provider of document storage and destruction services, holds AAA certification from the National Association for Information Destruction (NAID) in hard drive destruction. The company also uses specialized equipment to break down other micro media such as microfilm, computer tapes, CDs and DVDs into small pieces, meeting Department of Defense specifications for particulates down to 1/64 of an inch.
"In addition to hard drive destruction, we use magnetic degaussing technology to render media storage units such as magnetic media tapes, Linear Tape-Open (LTO) and Digital Linear Tape (DLT), and hard drives unreadable," said Eric Haas, president and CEO at ARMS. "We take scans of bar codes or serial numbers for each device we destroy for audit tracking purposes, and our customers receive a certificate of destruction for their records."
Digital information is at greater risk than ever in an age of high-tech theft, making hard drive destruction a best-practice requirement rather than a luxury in terms of organizational security.
"Improperly retired computer assets are one of the leading causes of data breaches," Haas said. "The comprehensive hard drive destruction services provided by ARMS creates peace of mind to go along with a documented record of destruction."
Full-Service Hard Drive Destruction, Information Management and Destruction Services
ARMS is an industry leader in records and information technology solutions, providing organizations "best practice" consulting in the Green Bay, Wisconsin, area and across the United States. ARMS is an SSAE 16-audited company that meets today's information regulatory requirements such as HIPAA, HITECH and FACTA. Services include traditional document storage, certified information destruction, data protection and media vaulting, and automated workflow solutions.
For more information about how ARMS can also serve as your organization's provider of accounts payable automation, please call 877-764-2767 or visit https://arms4rim.com/.
View original post on Hard Drive Destruction here.