Specialized Software Gives Decision Makers Access to Critical Information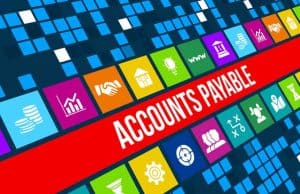 DE PERE, Wisconsin – Companies in search of accounts payable automation in Wisconsin are depending on Automated Records Management Systems (ARMS) to provide industry-leading technology that adapts to specific needs.
As an authorized seller of the FileBound software suite, ARMS helps companies streamline and automate their accounts payable departments to run more smoothly, with fewer staff and better results. In addition, FileBound's functionality decreases the amount of time AP teams devote to labor-intensive and non-value-added processes.
"The FileBound software suite provides a cost-effective way to reduce the amount of busy work required of the accounts payable staff," said Eric Haas, president and CEO at ARMS. "FileBound's automation tools provide enhanced security while helping organizations minimize errors."
ARMS also offers consultation services and scanning service in Green Bay, Wisconsin. These services are designed to reduce the need for data entry and other manual interventions that add no value to operations. The reduction in paper flow supports environmental efforts and creates remote access opportunities for decision makers.
"Immediate digital access to information is a requirement in today's business world," Haas said. "Leaders must have the ability to act quickly, and their physical proximity to the finance team shouldn't be an obstacle to making good business decisions."
Full-Service Information Management and Destruction Services
ARMS is an industry leader in records and information technology solutions, providing organizations "best practice" consulting in the Green Bay, Wisconsin, area and across the United States. ARMS is an SSAE 16-audited company that meets today's information regulatory requirements such as HIPAA, HITECH and FACTA. Services include traditional document storage, certified information destruction, data protection and media vaulting, and automated workflow solutions.
For more information about how ARMS can serve as your organization's accounts payable automation provider, please call 877-764-2767 or visit https://arms4rim.com/.
View original article on accounts payable automation here.