Digital Files Save Space While Providing Enhanced Security and Searchability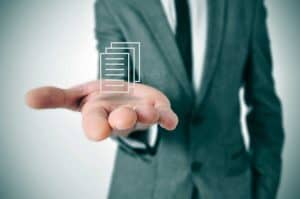 DE PERE, Wisconsin – Determining which of these time-consuming tasks is more inefficient is a toss-up: searching through files for particular documents or spending time to scan them into your system. Both choices require dedicating valuable employee resources to tasks that add little to the bottom line.
Automated Records Management Systems (ARMS) provides a cost-effective scanning service in Green Bay, Wisconsin, for companies and organizations interested in transferring physical records storage to more secure and searchable digital formats.
"Today's age of remote work environments and cloud storage technology makes it more important than ever for organizations to have information readily available in digital formats," said Eric Haas, president and CEO at ARMS. "Controlling access to these digital files also supports state and federal laws such as FACTA and HIPAA."
Cloud storage technology addresses business continuity and disaster recovery concerns, while helping organizations maintain the document security necessary for today's mobile workforce. ARMS is SSAE16 audited and holds Privacy+ certification from PRISM International for its physical storage and handling of hard-copy records and offline removable computer media. PRISM is the global trade association for information management companies.
ARMS's customers benefit from the company's Service Bureau Scanning environment, which improves overall project quality and provides access to electronic documentation within service-level agreement turn times. ARMS's production metrics and managed process provides enhanced image quality with a predictable per-unit rate as opposed to a labor cost that is dependent upon resource availability.
"Our image enhancement software often generates a new digital image that's better in quality than the original pre-scan image," Haas said. "We can output the new digital files to a variety of file types to meet our customers' needs."
Scanning Services That Go Beyond Simple Paper Scans
In addition to traditional document scanning services, ARMS offers advanced technology that can extend the life of information stored on microfilm chips carried by aperture cards. Aperture cards are a type of punched card used for archiving that features a cut-out window mounted with a microfilm chip.
Aperture cards take up valuable space and require specific equipment to read. Scanning service in Green Bay by ARMS makes the information on these cards significantly more accessible to approved viewers through searchable titles and tags.
Full-Service Information Management and Destruction Services
In addition to comprehensive scanning services and document shredding services in Wisconsin, ARMS also provides traditional document storage and medical records storage services that support state and federal laws such as HIPAA and FACTA; full-service information management services including media scanning; aperture card and paper document scanning; email archiving; data protection; records management; disaster recovery planning; and workflow software services for companies and organizations in the Green Bay, Wisconsin, area and across the United States.
For more information about how ARMS can serve as your organization's scanning service provider, please call 877-764-2767 or visit https://arms4rim.com/.
View original post on scanning service in Green Bay here.