Workflow Automation Technologies Simplify Information Management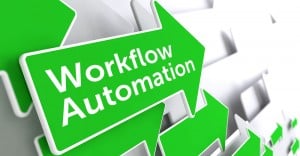 DE PERE, Wis. – Automated Records Management Systems, Inc. (ARMS) is helping clients leverage workflow automation strategies to increase productivity and minimize reliance on paper.
"Improving business processes through workflow automation offers a variety of benefits," said Eric Haas, ARMS's president and CEO. "In addition to decreasing time devoted to labor-intensive processes, automation strategies provide enhanced security and minimize errors."
ARMS provides consultation services designed to reduce the need for data entry and other manual interventions that add no value to operations. The reduction in paper flow supports green initiatives and generates remote access opportunities for decision makers."
"Transitioning paper documents to digital files helps businesses create centralized locations for easier access to information," Haas said. "Multiple software delivery options enable data to integrate with a variety of systems and increase efficiencies."
For more information about how ARMS can help your organization implement a comprehensive records and information management strategy, please call 877-764-2767.
To view full post, click here